EVENT SEARCH
Exhibitions A-Z
BakuBuild is the leading trade fair in Azerbaijan and the Caspian region. More than 10.000 professional visitor are meeting with numerous specialists, presenting their new products and innovations on site.
Main product groups:
Sanitary ware
Building technology
Interiors
Building materials
Windows & doors
Ceramic & stone
Heat & vent
Flooring
Lighting
Garden
Saunas & swimming pools
Construction machinery
Open to:
Professional visitors and general public
Statistics (previous show):
Notes:
Official Participation:
BakuBuild 2019 will host an official German Pavilion. Further information are available upon request.
Sales Enquiries:
Margarita Fast
Phone:
+49 (0) 40 235 24 - 250
Fax:
+49 (0) 40 235 24 - 410
E-Mail:
fast@gima.de
Stand Construction Enquiries:
Sandra Buchholz
Phone:
+49 (0) 40 235 24 - 447
Fax:
+49 (0) 40 235 24 - 410
E-Mail:
buchholz@gima.de
exhibition homepage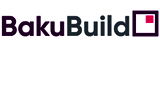 Print this page