Your reliable partner for successful trade fairs.
The Kazakh economy is the strongest one in Central Asia. Rising raw material prices lead to a cyclical upturn and the government aims for an improved economic climate.
Due to the backlog demand of an increasing population and the rising life expectancy, the medical market in Kazakhstan offers a big potential on a longer term. Medical technology is mainly depending on imports. The government owns 80 % of medical institutions in Kazakhstan, thus the government plays a significant role in medical issues.
The new health insurance will be introduced in 2020 offering new financial sources for the healthcare sector.
Currently, the Kazakh healthcare sector needs investments of more than 3 billion USD. A number of new hospitals in Almaty, Astana, Karagandy are planned to be constructed.
Source: gtai, 06/2018
Main product groups:
Medical equipment and tools
Pharmaceutical and OTC preparations
Rehabilitation tools and inventions
Laboratory equipment and devices
Diagnostic equipment
Surgery instruments
Rescue and emergency equipment
Biotechnology
Dental Materials and Services
Ophthalmology and Optics
Medical Services
Clothing
Diet Products / Nutrition
Publications And Printing Materials
Aesthetic Medicine & Beauty Industry
Medical tourism
Open to:
Professional visitors and general public
Statistics (previous show):
Space (sqm):
4,375 (net)
Exhibitors:
180
Visitors:
3,121
Sales Enquiries:
Cornelia Limbach
Phone:
+49 (0) 40 235 24 - 335
Fax:
+49 (0) 40 235 24 - 410
E-Mail:
limbach@gima.de
Stand Construction Enquiries:
Sandra Buchholz
Phone:
+49 (0) 40 235 24 - 447
Fax:
+49 (0) 40 235 24 - 410
E-Mail:
buchholz@gima.de
exhibition homepage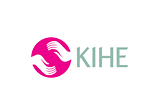 Print this page
Copyright © GiMA International Exhibition Group GmbH 2018