KazBuild 2021
International exhibition for building and construction
07-09 September 2021
| | |
| --- | --- |
| Interval: | annual |
| City: | Almaty, Kazakhstan |
| Venue: | Atakent - International Exhibition Centre |
07-09 September 2021
07-09 September 2021
| | |
| --- | --- |
| Interval: | annual |
| City: | Almaty, Kazakhstan |
| Venue: | Atakent - International Exhibition Centre |
KazBuild is the leading exhibition for builing and construction in Kazakhstan. Over 26 years, the exhibition has become wellknown among industry experts and has established itself as the most significant business event in the industry.
Main product groups:
Construction
Tools
Fittings
Electrics
Building materials and equipment
Equipment to manufacture building materials
Landscape design
Cottage construction
Roofing materials and technologies
Interiors
Finishing materials
Window décor and decorative textiles
Paints
Floor coatings
Lighting
Interior doors
Interiors and design
Windows, Doors and Facades
Window technologies
Glass technologies
Aluminium technologies
Facades & architecture
Gates & automation
Doors & locks
Accessories
Ceramics and Stone
Ceramics
Equipment and technologies for ceramics industry
Stone and stone working
Open to:
Professional visitors
Statistics (previous show):
Space (sqm):
7,644 (net)
Exhibitors:
272
Visitors:
3,701
Notes:
Official Participation:
KazBuild 2021 will host an official German Pavilion. Further information are available upon request.
Sales Enquiries:
Margarita Fast
Phone:
+49 (0) 40 235 24 - 250
Fax:
+49 (0) 40 235 24 - 410
E-Mail:
fast@gima.de
Stand Construction Enquiries:
Sandra Buchholz
Phone:
+49 (0) 40 235 24 - 447
Fax:
+49 (0) 40 235 24 - 410
E-Mail:
buchholz@gima.de
exhibition homepage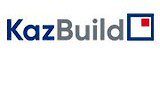 Print this page