EVENT SEARCH
Exhibitions A-Z
KyivBuild has been the leading exhibition in building for more than 20 years showcasing all the developments and achievements in the industry. The exhibition comprises several specialised sectors, covering the entire spectrum of products and services within the building and interiors industry.
Main product groups:
Building Materials & Equipment
Construction chemicals
Sandwich panels, plasterboard
Cement, concrete, aerated concrete
Bricks
Technology for the production of building materials
MetalEx
Metal constructions and framing systems
Galvanised corrugated sheeting
Metal load bearing structures
Rolled metal
RoofEx
Roofing
Waterproof materials
Heat and sound insulating materials
Guttering
Plumbing & HeatVent
Heating
Water meters
Steam boilers and water heaters
Modern water supply and drainage technology
Air purification systems, filters
Air conditioners
Cottage
Wooden houses
Log cabins
Timber frame houses
Bathhouses
Gazebos
WinTecExpo
Windows
Glass technology
Facade materials and technology
Fences
Gates and automated systems
KyivInteriors
Paints and varnishes
Plaster
Tools
Flooring
Wall paper and wall coverings
Stairs
Sanitary
Bathrooms
Tiles
Doors and locks
Techno + Stone
All about natural stone:
Machinery and technologies for quarrying and cutting
Transport
Packaging
Maintenance and restoration
Landscape & Garden
Landscape architecture and design
Gardening
ConMac
Open to:
Professional visitors
Statistics (previous show):
Exhibitors:
219
Visitors:
3,705
Official Participation:
For KyivBuild 2020 an Expo Germany joint stand is planned. Further information are available upon request.
Sales Enquiries:
Margarita Fast
Phone:
+49 (0) 40 235 24 - 250
Fax:
+49 (0) 40 235 24 - 410
E-Mail:
fast@gima.de
Stand Construction Enquiries:
Ilona Lange
Phone:
+49 (0) 40 235 24 - 363
Fax:
+49 (0) 40 235 24 - 410
E-Mail:
lange@gima.de
exhibition homepage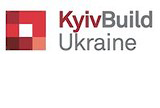 Print this page