Your reliable partner for successful trade fairs.
Due to the growing demand for high-quality medical services and modern healthcare technologies, Uzbekistan currently offers numerous business opportunities for producers and suppliers of medical products, equipment and technology. The health system is to be completely restructured in the coming years. In the medium term, the Uzbek Government plans to reform the financing of the health sector, allow private medicine and invest in the training of medical staff. In order to provide high-quality health services, foreign medical service providers and manufacturers of modern medical technology are to be attracted. Moreover, health tourism is to be established. (Source: gtai, 04/2019)
Main product groups:
TIHE
Medical equipment
Laboratory
Techpharm (equipment for pharmaceutical production)
Pharmacy
Ophthalmology
Disaster medicine
Health equipment
Denistry

AptekaExpo Central Asia
pharmaceuticals
ingredients
equipment and technologies for the pharmaceutical industry

STOMATOLOGY
Open to:
Professional visitors and general public
Statistics (previous show):
Space (sqm):
3,100 (net)
Exhibitors:
150
Visitors:
4,801
Official Participation:
TIHE 2023 will host an official German Pavilion. Further information are available upon request.

Sales Enquiries:
Cornelia Limbach
Phone:
+49 (0) 40 235 24 - 335
Fax:
+49 (0) 40 235 24 - 410
E-Mail:
limbach@gima.de
Stand Construction Enquiries:
Sandra Buchholz
Phone:
+49 (0) 40 235 24 - 447
Fax:
+49 (0) 40 235 24 - 410
E-Mail:
buchholz@gima.de
exhibition homepage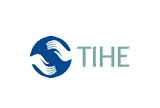 Print this page
Copyright © GiMA International Exhibition Group GmbH 2018