EVENT SEARCH
Exhibitions A-Z
UzFood, former WorldFood Uzbekistan, is the leading exhibitions for food and drink in the Uzbek market. More than 6.000 professional visitors are meeting with the numerous exhibitors from over 25 different countries.
Main product groups:
Food Products
Meat & poultry
Fish & seafood
Diary products & ice cream
Fat & oil products
Confectionery & bakery
Grocery
Vegetables & fruit
Canned products
Frozen products
Finished products
Baby food & dietary food
Alcohol-free beverages
Alcoholic beverages
Food Ingredients, Additives, Spices
Acidifiers
supplements
Cultures and leaven
Dyestuffs
Egg products
Emulsifiers
Extracts
Fats & oils
Ferments
Flavouring agents
Herbs, seasonings, spices
Hydrocolloids, stabilisers, jellying agents
Preservatives
Equipment for Food Industry
Meat & fish processing equipment
Dairy processing equipment
Fat & oil production equipment
Confectionery equipment
Bakery equipment
Pasta & ravioli production equipment
Canning equipment
Bottling equipment
Equipment for laboratory analysis
Horex
Coffee, tea
Complex rigging of hotels, public catering, trade enterprises
Food & drinks for Hotel, Restaurant and Catering
Trade & fridge equipment; Table dishes
Coffee-machines
Interior design & finishing
Automation & safety systems
Fast food & catering systems
Professional cleaning & personal hygiene products
Prodpack
Packaging machinery & equipment for package production
Packaging materials & finished products
Labelling & bar coding technologies
Equipment for printing on packaging
Labelling machinery, equipment & technologies
Service equipment, components & automation equipment
Open to:
Professional visitors
Statistics (previous show):
Space (sqm):
1,960 (net)
Exhibitors:
200
Visitors:
6,281
Official Participation:
UzFood 2020 will host an official German Pavilion. Further information are available upon request.
Sales Enquiries:
Inna Lyashenko
Phone:
+49 (0) 40 235 24 - 341
Fax:
+49 (0) 40 235 24 - 410
E-Mail:
lyashenko@gima.de
Stand Construction Enquiries:
Sandra Buchholz
Phone:
+49 (0) 40 235 24 - 447
Fax:
+49 (0) 40 235 24 - 410
E-Mail:
buchholz@gima.de
exhibition homepage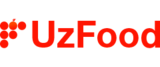 Print this page